What's New?
September 19, 2020
Watch The Kelly Clarkson Show 9/22/00! It's a surprise.
---
September 18, 2020

Blog Post from Michelle at Pooch Parenting
Preparing My Dog to Become a Therapy Dog
---
September 16, 2020


by Victoria Messina
---
September 13, 2020
A New Book About Kerith!
Announcing the release of Kerith the Golden Retriever from Cowboy Luke Publishing!
In paperback and Kindle formats available today on Amazon! Perfect for children of all ages.
It includes wonderful photographs of Kerith by Heidi Carman.
As an Amazon Associate I earn from qualifying purchases.
---
September 1, 2020
---
Freekibble.com
————————————————————————————————————————————————————

---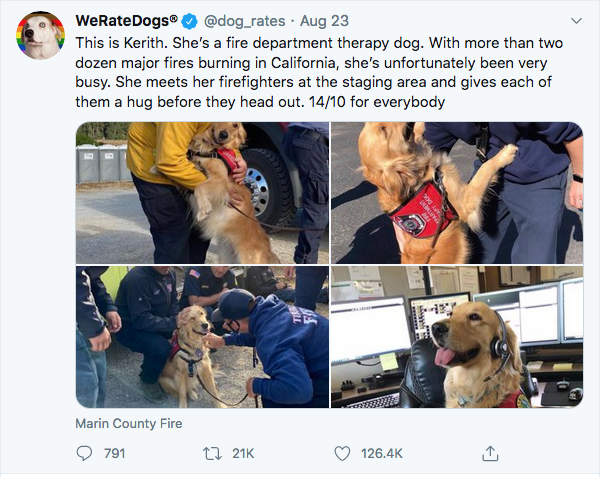 ---
August 28, 2020

"Kerith" Good Morning America Pet of the Week – 8-28-20